I'm dreaming of a Talavera Awning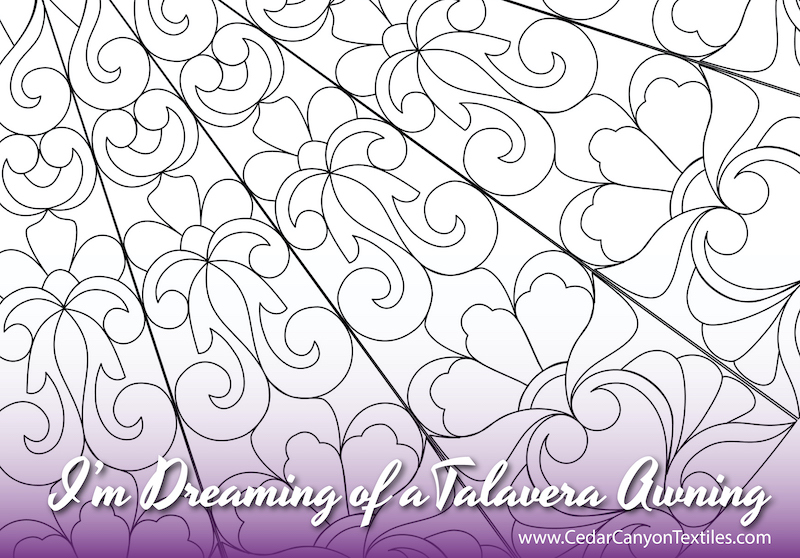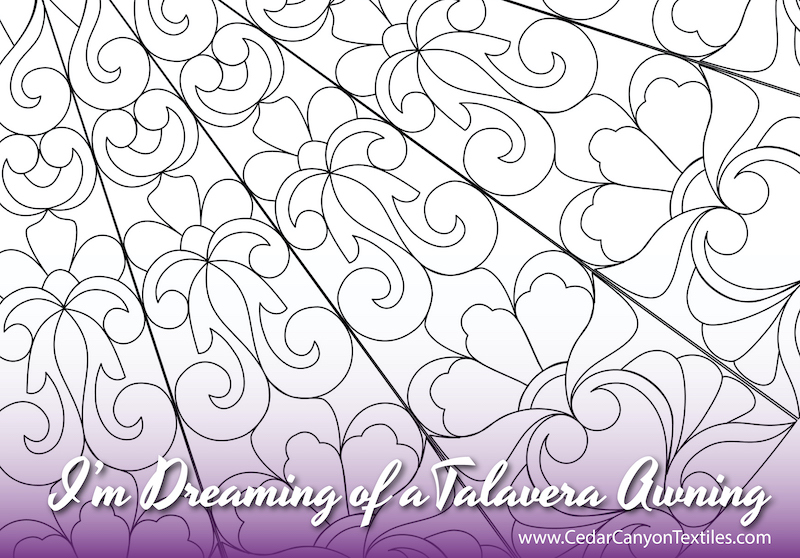 Does the current state of the world have you dreaming about crazy stuff? Has lock-down fever finally got the best of you? Well, I know I'm getting a bit stir-crazy when I start dreaming about a Talavera Awning. 
I know that sounds a little crazy. And no, I don't literally want an awning made from Talavera pottery. (That would be more than over the top!) But the patterns in Talavera pottery? Now that has some serious potential.
By the way, if you're not familiar with Talavera Pottery, you can click over to this post on the Blog.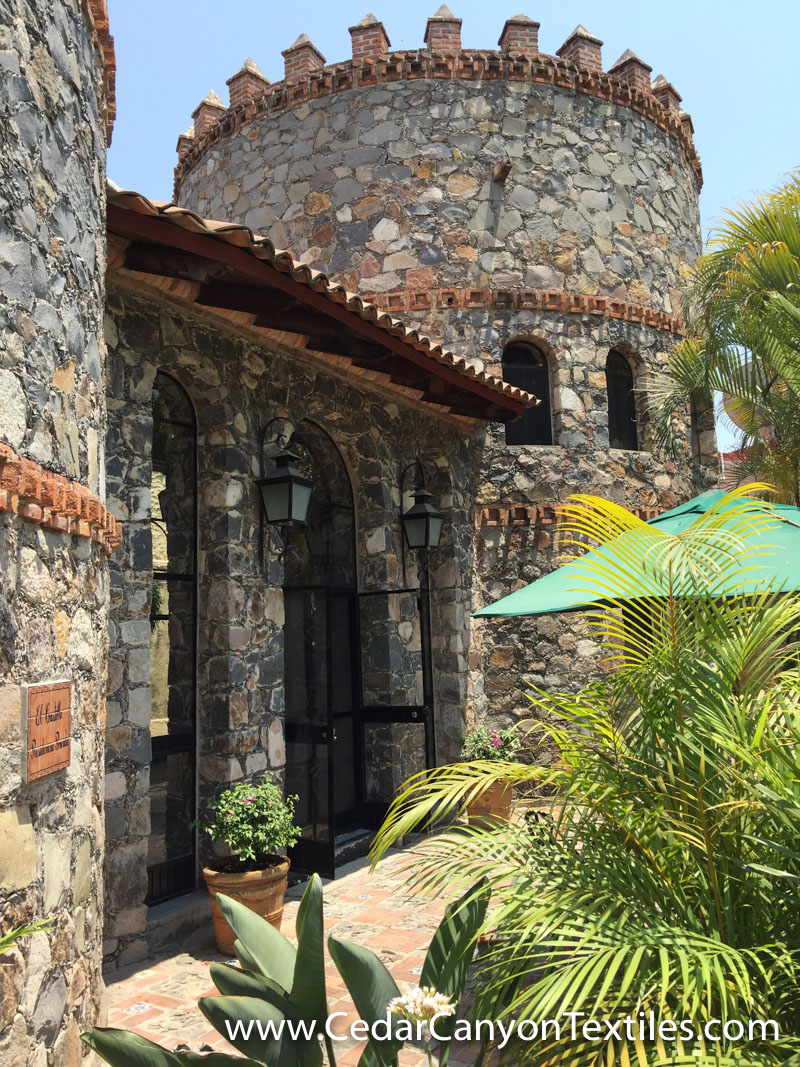 Before we go further, a little background is in order for new readers here at Cedar Canyon.  
We live in an unusual house in Chapala, Jalisco. Even for Mexico, this is an unusual house. It's not particularly large, but it's in the shape of a small castle. Nothing in the house is square. I have round rooms and loads and loads of curved walls.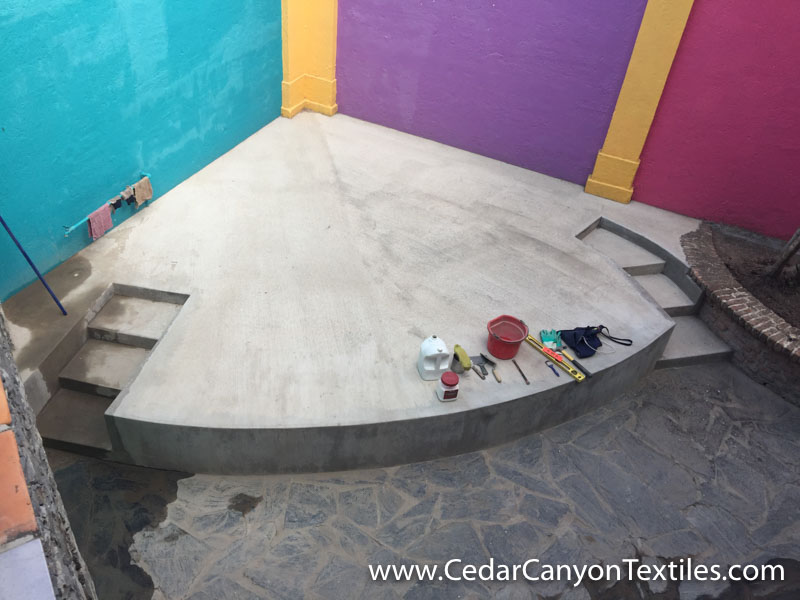 And in the back, I have a quarter-circle patio. (Sorry about the clutter… Jack's working on a project on the front patio.)
At the moment, the patio has no awning. And we need to fix that –– preferably before the hot weather arrives in April.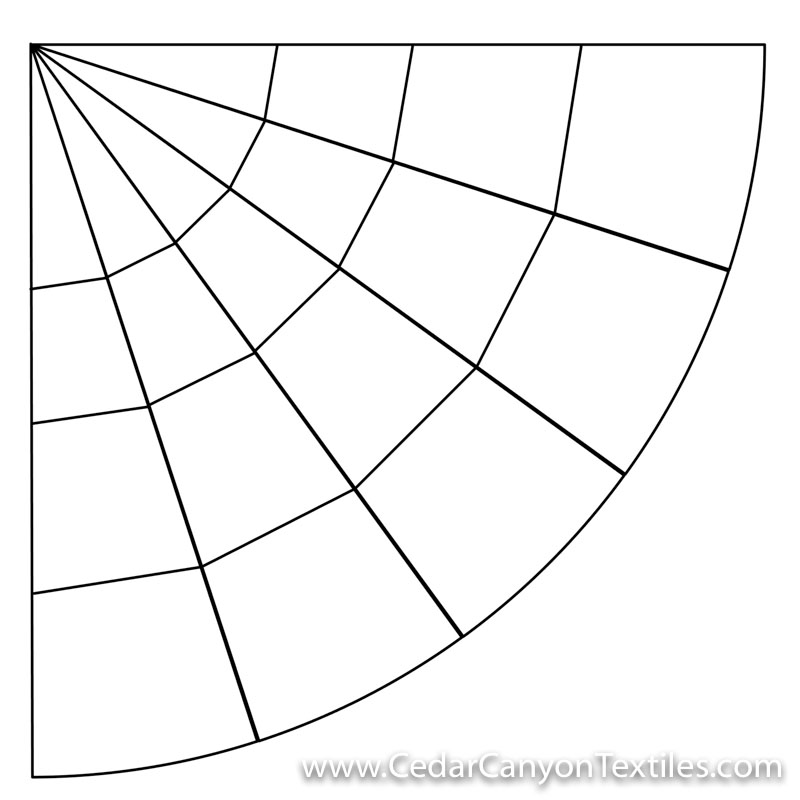 The metal worker that is going to do the work suggested that we make a frame from five wedge-shaped pieces. The wedges would be 15 to 16 feet long, and a little less than 5 feet wide at the curved end.
My husband Jack, being the engineer and "Mr. Practical," wants a plain, simple grid with canvas stretched over the top. 
I, on the other hand, am not thrilled with that. Or perhaps I should say that half of me is not thrilled with that. Engineer Brain says "yup, that works." But Art Brain? Let's just say that Art Brain has other ideas!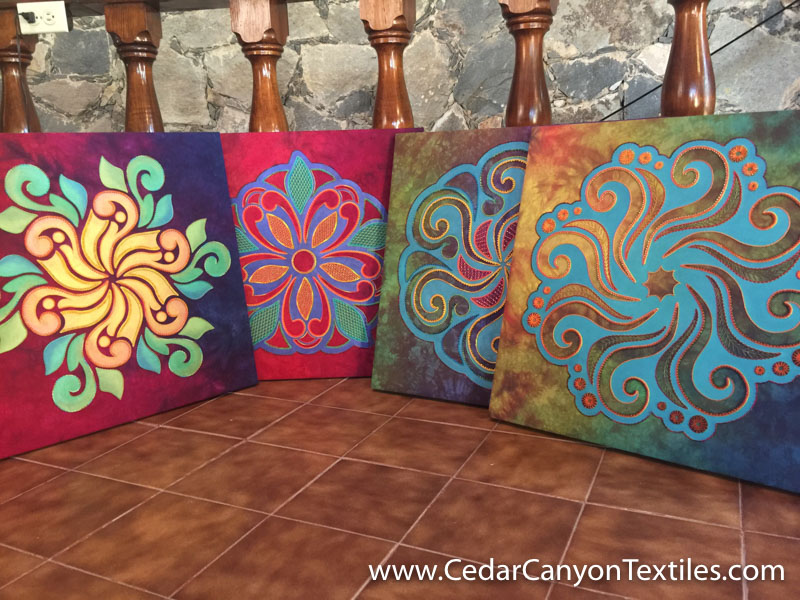 Art Brain would be much happier with iron work that looks more like one of her stitched paintings…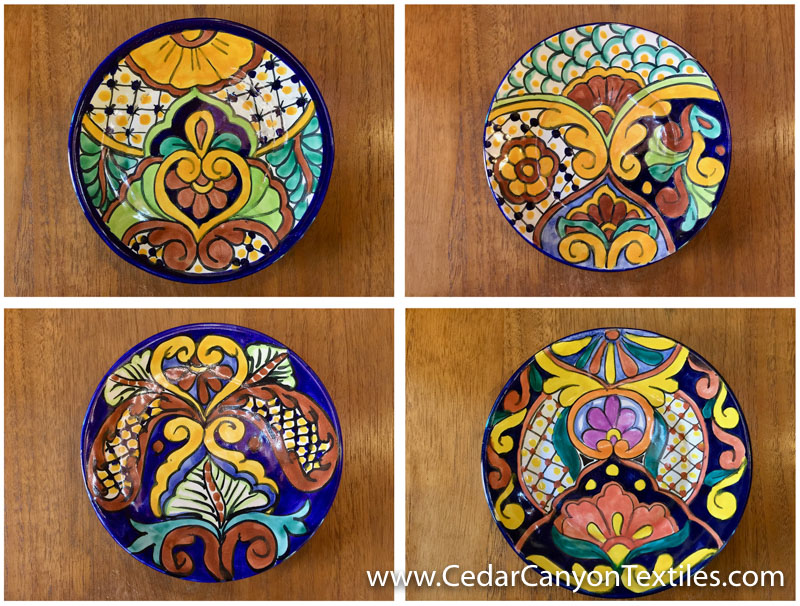 …Or perhaps more like some of the lovely Talavera plates that came with the house. That's much more like it! Don't you agree?
Talavera Awning Elements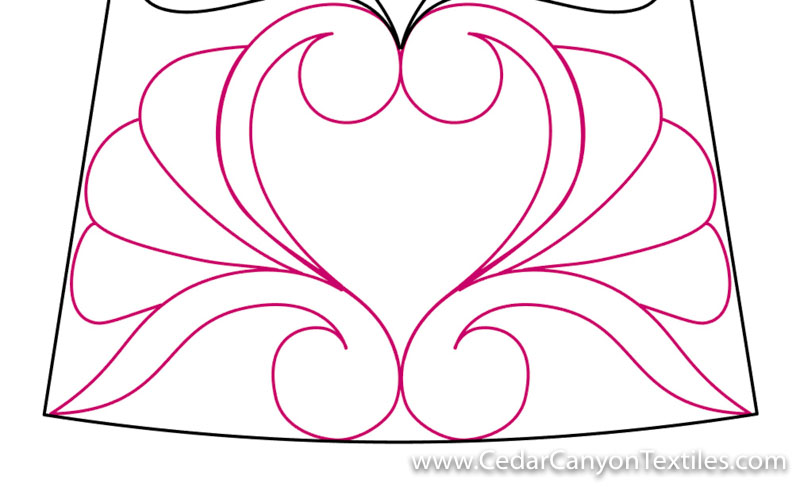 Long story short, Art Brain and Engineer Brain had to call a truce and get down to work. So we did. (Should that be "they" did?) 
Given the parameters from the iron worker, I set up a very long wedge shape in the Silhouette Studio software and started filling it up with shapes that make me happy.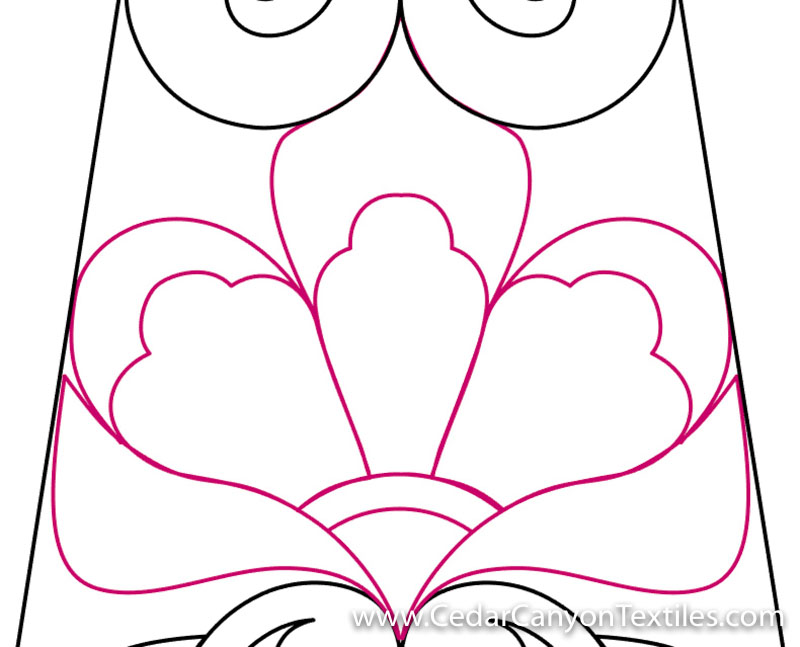 All of the shapes were inspired by images on the Talavera Plates shown above, or pulled from my stitched painting designs.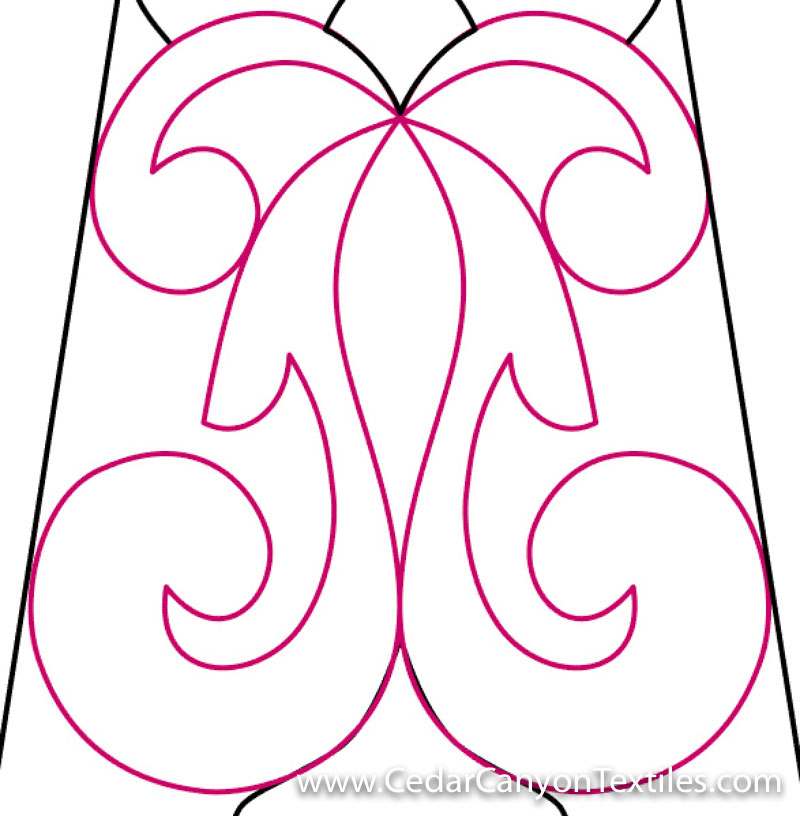 The shapes had to get narrower as I moved toward the top of the wedge.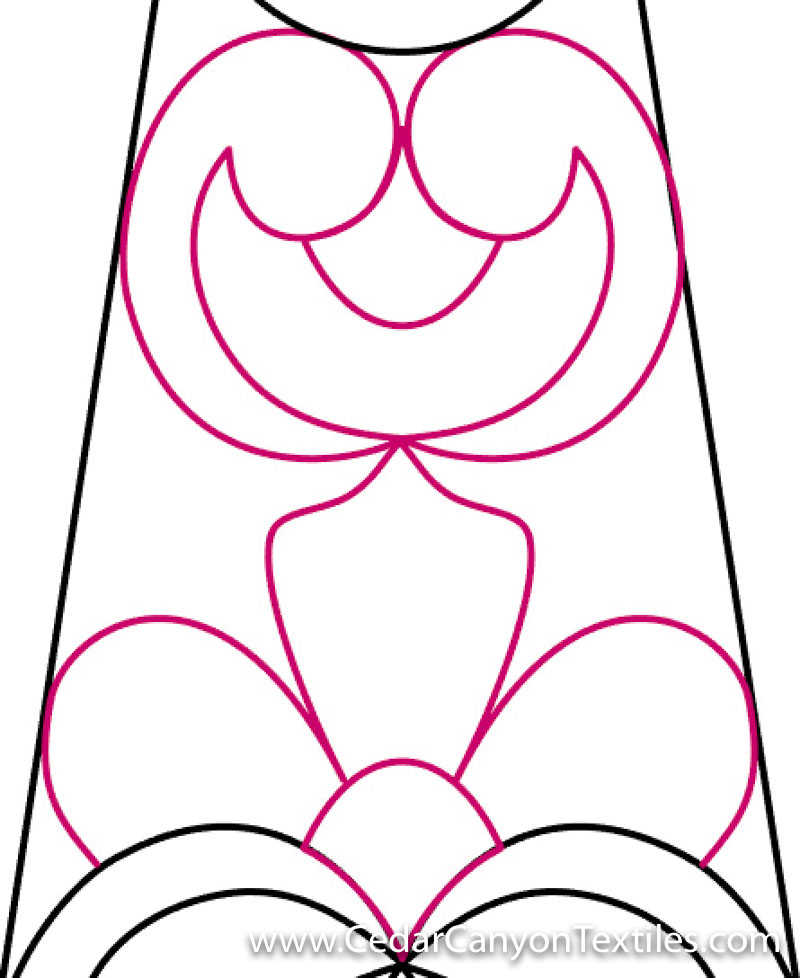 It felt a bit strange at times, but I just kept adding shapes to fill the space.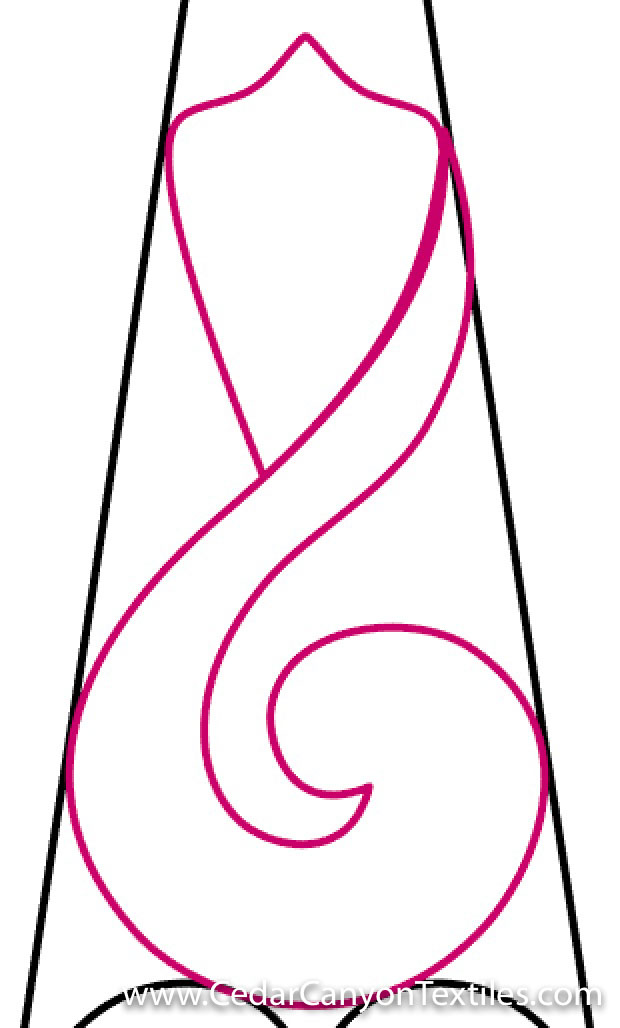 Near the top, the shapes started looking pretty small, but at full scale, this last pair of shapes would be 2 ½ feet tall. 
And when I put it all together? Oh my goodness! Art Brain is very, very happy! Wouldn't this be amazing?
I have no idea whether my Talavera Awning dream will come true. A lot will depend on the price quotes I get from the iron workers. I know it CAN be done. The iron workers here are amazing, and the cost of labor here is a fraction of what it would be in the US.
The next big step is to send the design out for quotes and hope for the best. And while I'm waiting for answers, I'll enjoy my dream.
Thanks for reading
Thanks for reading. I appreciate the invitation to be a small part of your creative world and hope you enjoy this post.
If you'd like to join the conversation, leave a comment below.