Talavara's House: A Fountain of Inspiration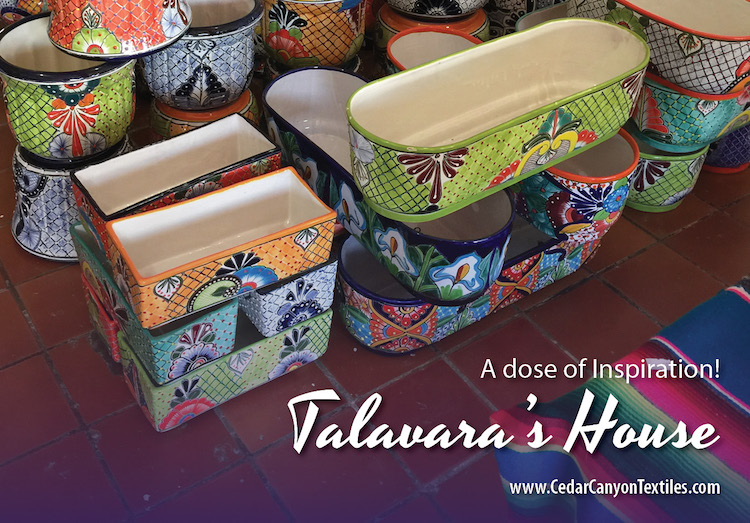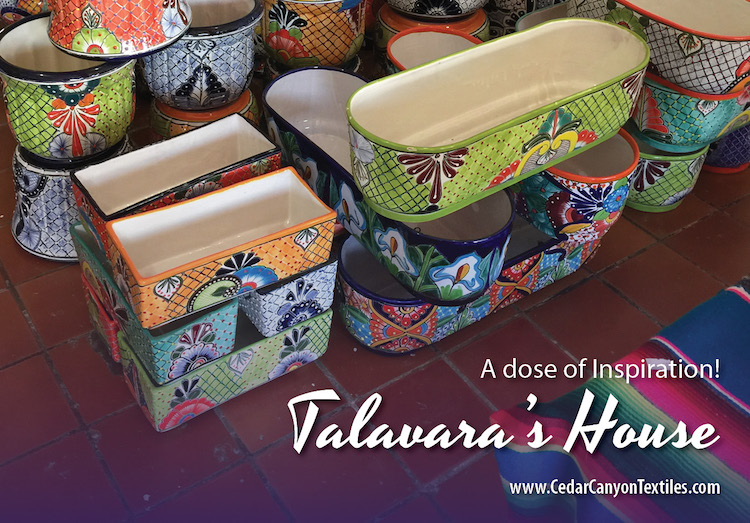 When you need a dose of inspiration, a visit to a museum, gallery, or shop can be just what you need. One day last week, I set off to Talavara's House in search of door knobs. There were no door knobs to be found, but I had a wonderful time soaking up the colors, designs and inspiration.
[Tweet "A Talavera shop is a great place for color, design and inspiration."]
Talavara's House is one of the local shops featuring all manner of fabulous Mexican pottery in every shape and form you can think of. It's on the main road from Chapala to Ajijic, just a few doors down from Panino's, one of the restaurants I go to frequently.
I had a lovely conversation with Lorena. Her brother Alfonso is the owner of the shop. Lorena speaks very good English and was able to tell me a bit about where the pottery is made. She also cleared up a misconception I had about the term Mexican Maijolica.
Maijolica is a more specific type of pottery than I understood from my initial reading. She pointed out a number of different pieces in the shop – including the two large urns in this photo. They are clearly different than the Talavara-style designs and color found on most of the inventory.
I quickly figured out that I have a lot to learn about the different styles of pottery in Mexico. If I am going to use these designs as inspiration for my art, I need to know what I'm working with!
As you can see, the entire shop is packed full of colorful pots in every shape and size imaginable.
And it's not just pots. Platters, lamp bases and serving dishes? They've got you covered!
Last but not least, there is an entire wall full of colorful frogs, lizards and critters ready to hang on the garden walls. Live "critters" may be annoying, but these little fellas are always welcome.
I was proud of myself for escaping from Talavara's House with my wallet intact, but I couldn't resist picking up a few tiles for my InspirAction "files." They won't fit in a folder, but they will find a home in the new studio, and give me a starting point for my personal exploration of Talavara designs.
[Tweet "Don't forget the goodies (and photos) for your InspirAction files!"]
Your Turn
Where do you go to soak up inspiration? Leave a comment below. I'd love to hear about your favorite places!