Stitched Paintings by Shelly Stokes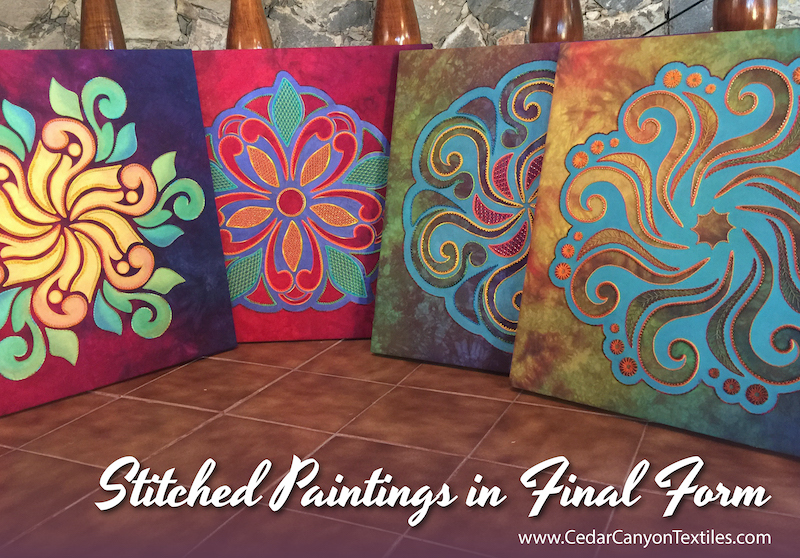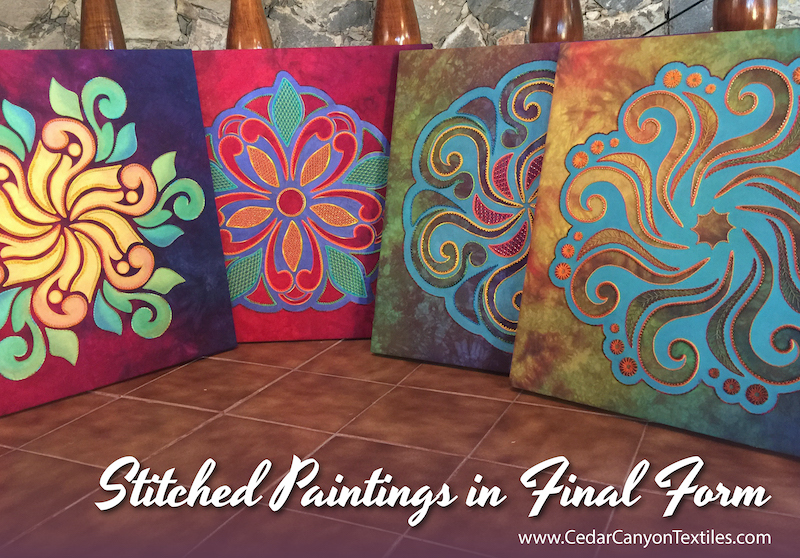 As we begin the new year, I'm making time to celebrate a few wins from 2020. It was a challenging year, but were definitely "wins" to go with the losses. For me, one of the biggest wins was getting four of my Stitched Paintings out of the closet and into their final form.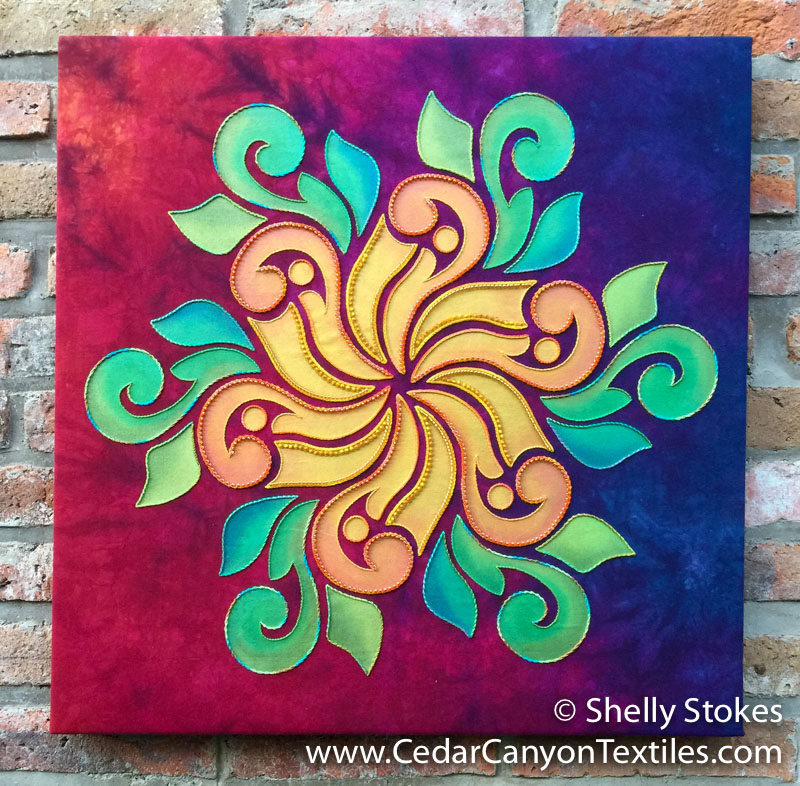 I started this body of work at the end of 2017. We were spending our first full winter at our home in Chapala, and I was at the beginning of my three-year sabbatical from Cedar Canyon Textiles. 
StarFlower 1 was my first large-format stitched painting. As the work progressed, I knew I had found a combination of tools and techniques that made my heart sing.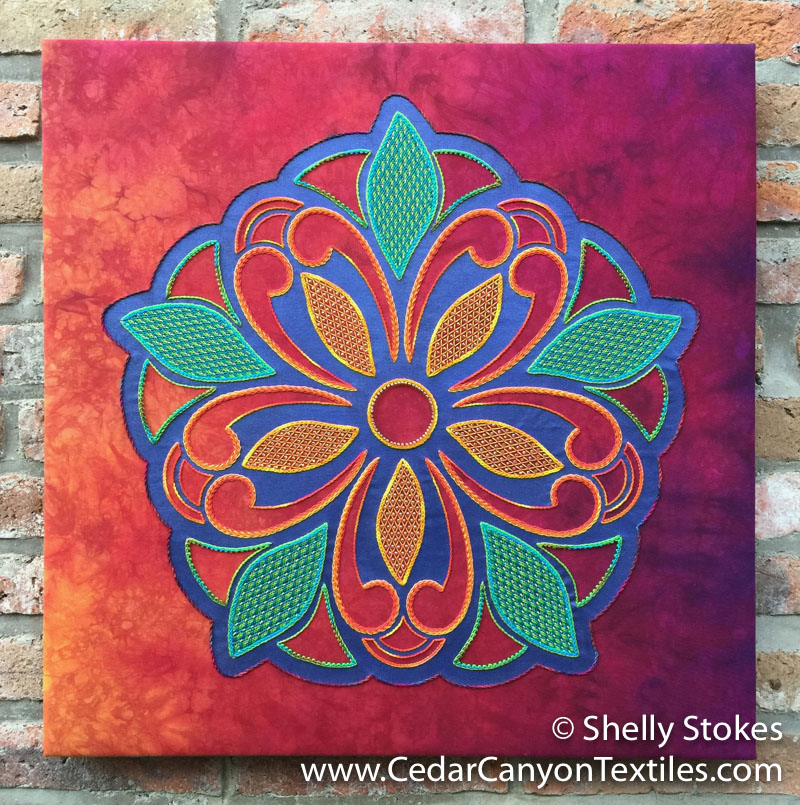 The second piece was completed the following spring, complete with two variations of lattice work stitching. I can chuckle looking back now, but I truly had no idea how intense that stitching would be. Ah well, there are some things we might never tackle if we knew what we were getting into, right?
You can read more about the first two pieces in these posts on the blog.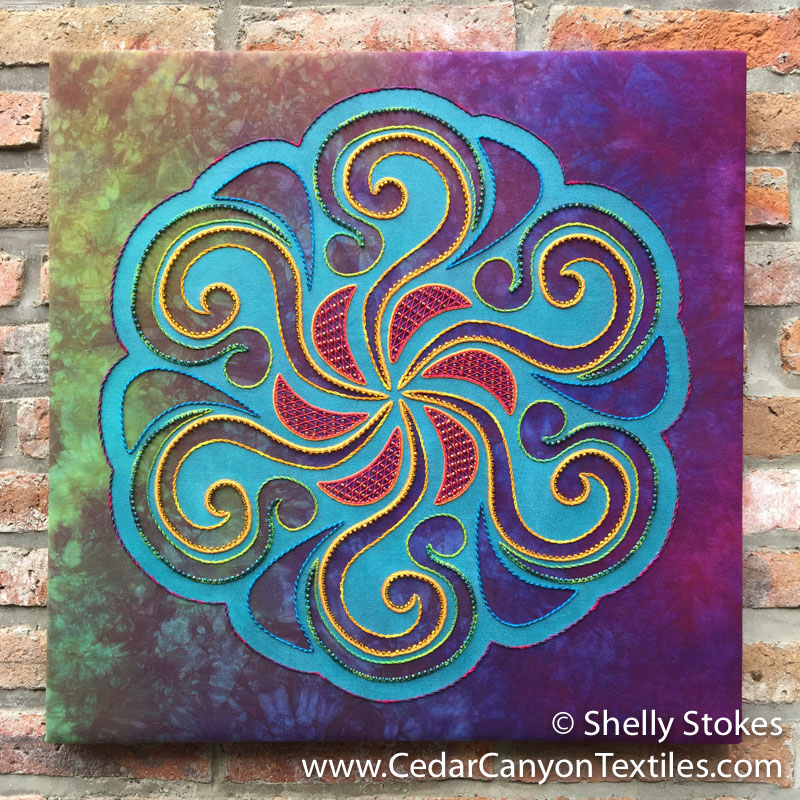 I worked on Starflower 4 in the fall of 2019 while we were back in the US for a long visit. It was a great diversion for the quiet days in the Twin Cities and at our friends' South Dakota ranch. It was a bit challenging to fit the embroidery stand in my luggage, but… you know how it goes. Where there's a will, there's a way!
For more, click over to The Last Stitch on the blog.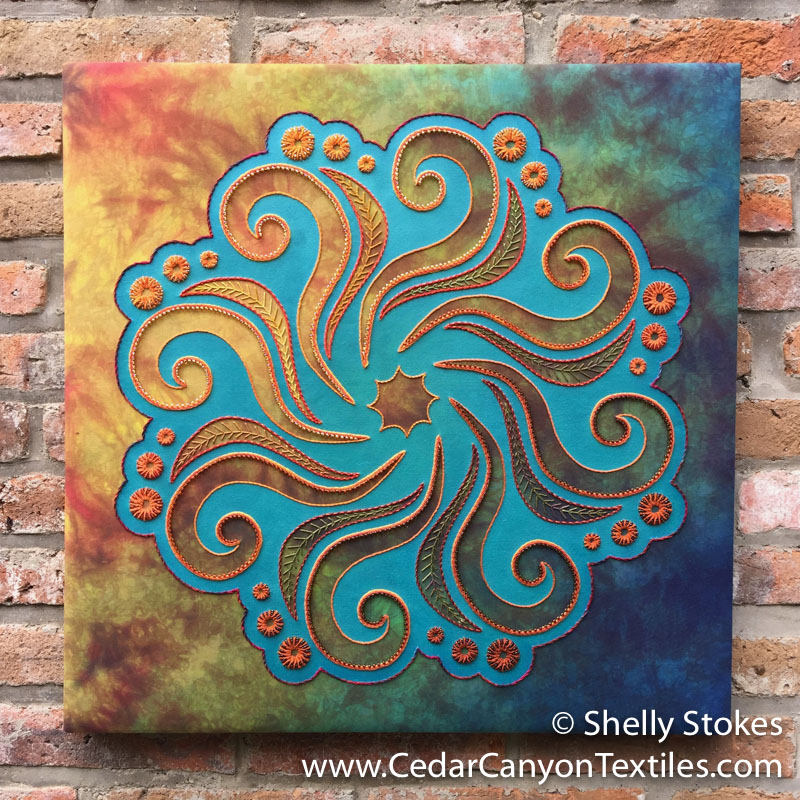 The latest piece in the series was my 2020 project, and I tackled some new challenges. For the first time, I changed the color of the threads and beads to match the changing color in the background fabric. It was challenging to keep track of everything as I was working, but the effect was worth the extra effort.
I shared more of my work on this project in my newsletters and in the blog.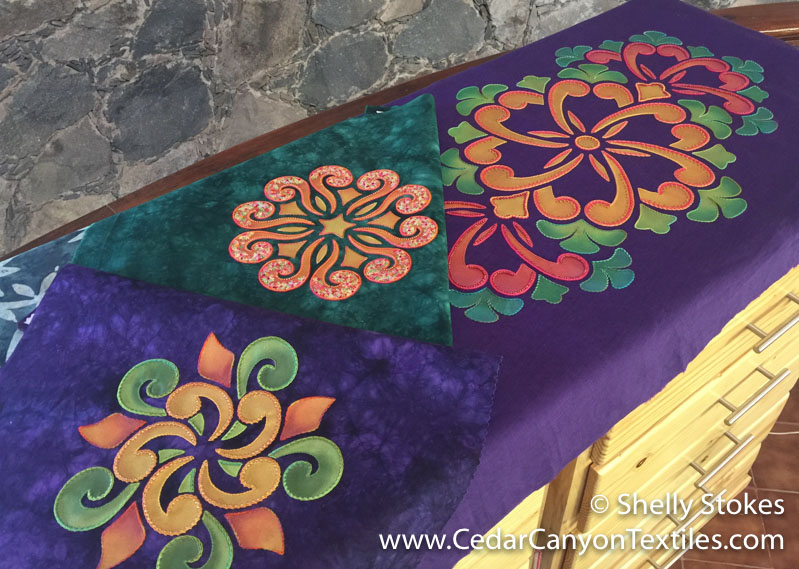 There are still a few pieces in the framing queue, but I'm celebrating getting the first stitched paintings into their final form. It is incredibly rewarding to see that finished work matches up will with the images I've held in my imagination the past few years. Happy, happy me.
To see more on how I accomplished the framing, click over to How I Frame a Stitched Painting.
Thanks for reading
Thanks for reading. I hope you have enjoyed this short tour of my Stitched Paintings. 
I appreciate the invitation to be a part of your creative life, and I always love to hear what's happening in your studio.
Do you have a Creative Win for 2020? Leave a comment below to let me know!