Renegade Stenciling with Liquid Paints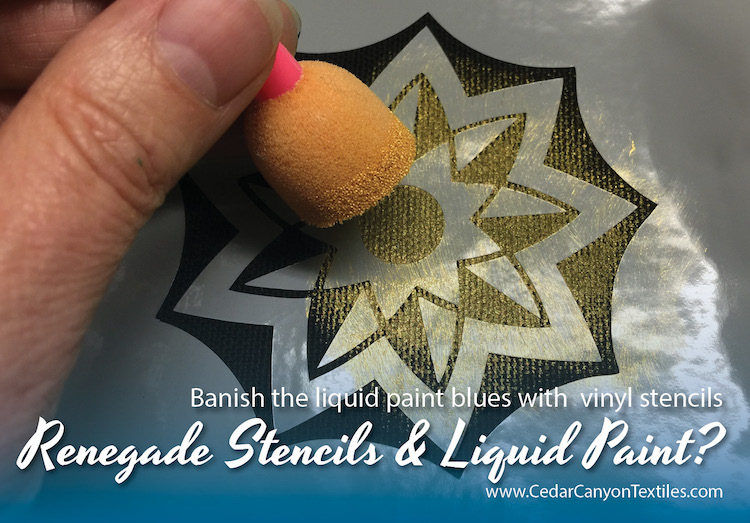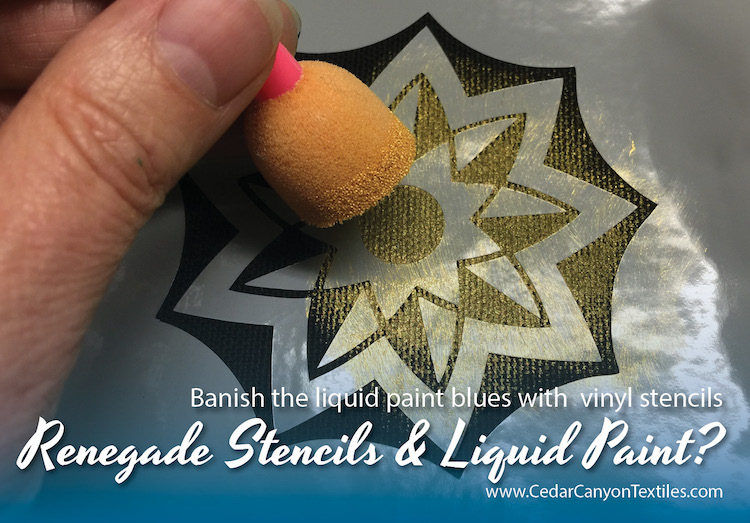 If you've been hanging around Cedar Canyon for more than a day or two, you know that I'm a huge fan of Shiva Artist's Paintstiks. I love them for stenciling on fabric because they don't run, drip, or seep under the edges of my stencils.
So, imagine my surprise when an experiment with Renegade Stencils and Liquid Paint turned out amazingly well! To say that I was shocked (as in SHOCKED!) would be an understatement.
[Tweet "Stenciling on fabric with liquid paint just got a whole lot easier…"]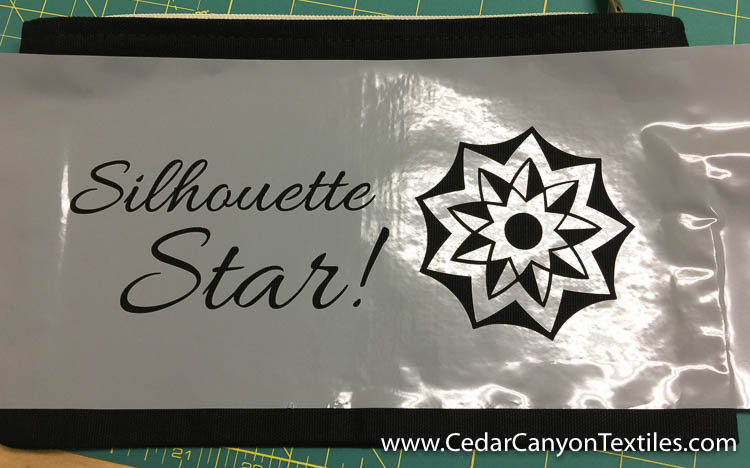 This is the Renegade Stencil I cut from vinyl using my Silhouette Cameo cutter. I call them "Renegade" stencils because I don't have to follow the rules about having bridges between all the design elements.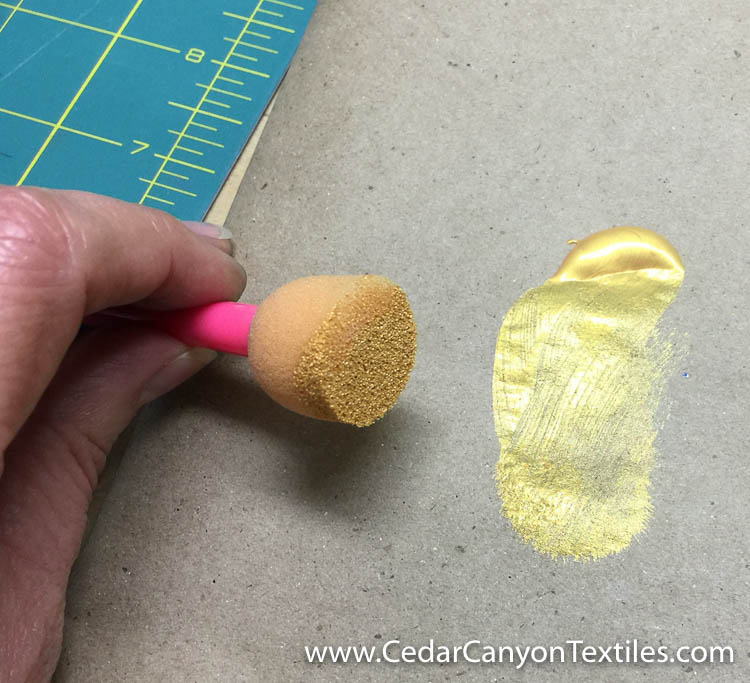 The folks that make the SoSoft fabric paint (DecoArt) sent me some samples sometime in the last year, so I grabbed a couple of metallic colors and some soft foam daubers.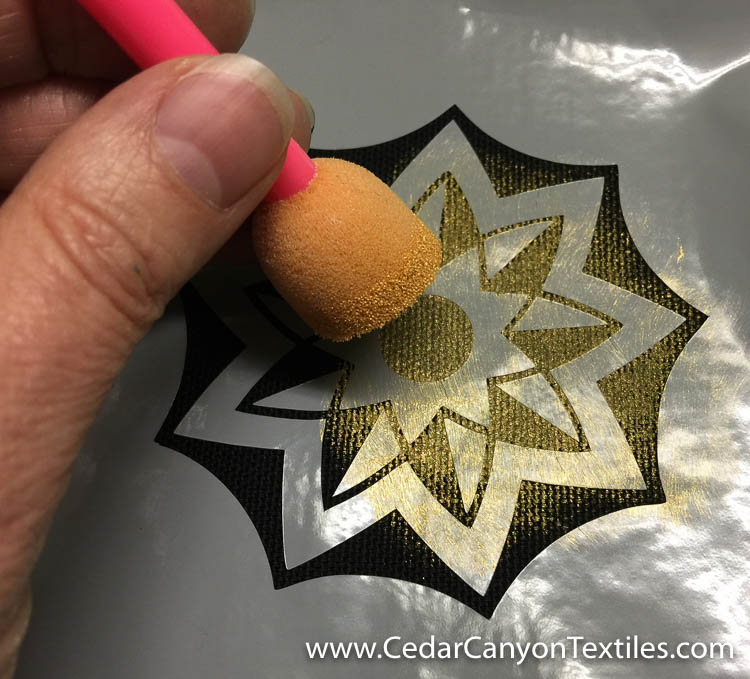 I'm totally paranoid about using liquid paints with stencils because I always have trouble with the paint seeping under the edges of the stencils. I applied the paint in thin layers, allowing it to dry a bit between layers.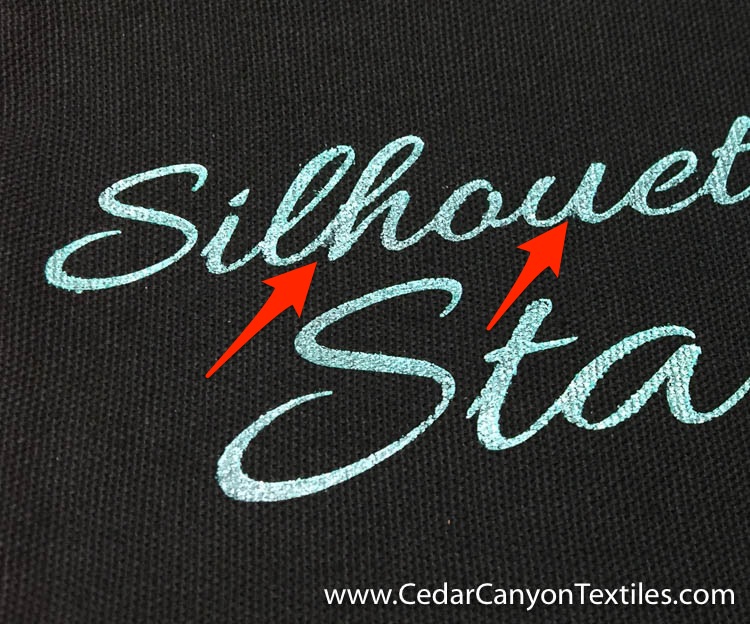 It wasn't perfect. I lifted a few sharp points in the vinyl stencil by getting carried away, but it was pretty darn good for a trial run.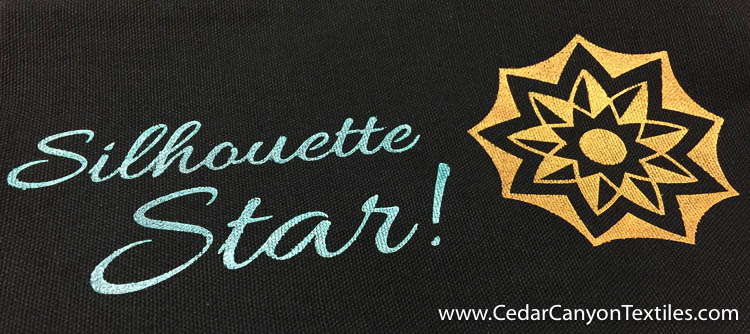 When the paint was dry, I peeled up the Renegade Stencil – and was amazed by the clean result! With Liquid Paint, no less!
Now let's get one thing straight. I'm not going to give up my beloved Shiva Artist's Paintstiks any time soon. I've been working with them for 17 years, and they are near and dear to my heart.
But… I was tickled to learn that the super powers of Renegade Stencils are even greater than I thought. With Renegade Stencils, even I could learn to like liquid paint. (Maybe.)
[Tweet "For clean stenciled images, give Renegade Stencils a try."]
Your Turn
Do you have any secrets for stenciling with Liquid Paints? I'd love to hear them in a comment below.