Custom Color Velcro to the Rescue!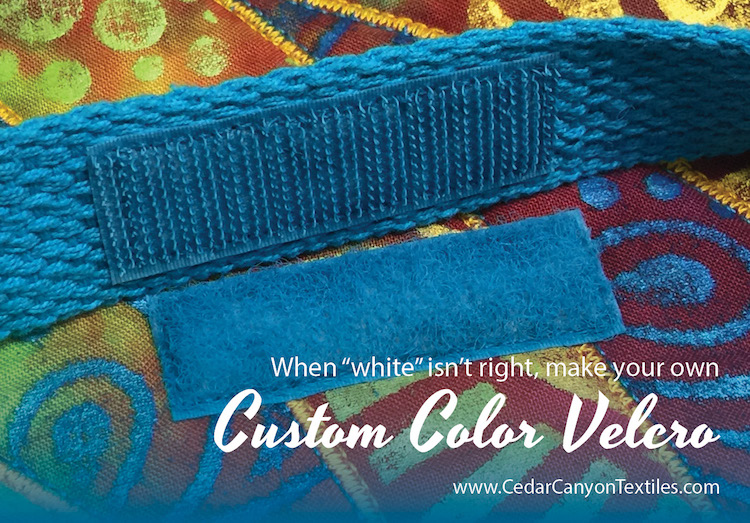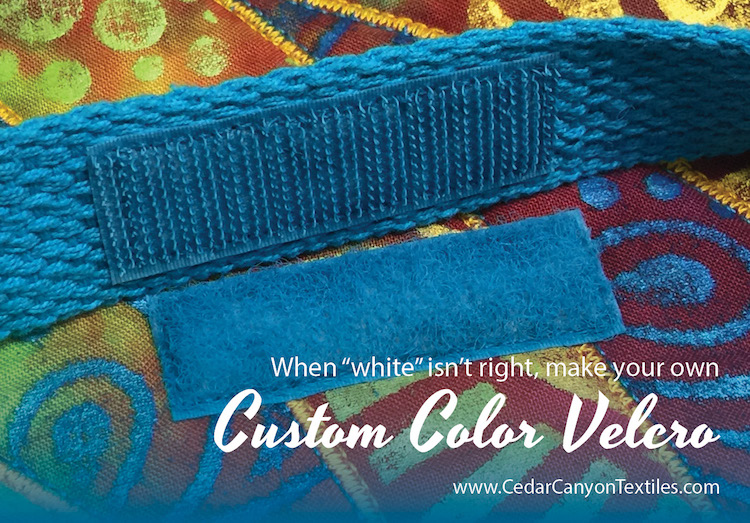 In last week's post, I told you about my adventure with an Urban Computer Satchel. One of the my "standard" detours on a project like this is to paint up some Custom Color Velcro.
Before you shake your head at me and think "Seriously," answer me this. Don't you hate being limited to White, Beige or Black Velcro? How often does that truly match your project?
[Tweet "You don't have to put up with White, Black or Beige – paint your own Custom Color Velcro."]
When I got to the back of the bag, my dilemma was clear. That bright, WHITE Velcro was not what I had in mind. So… off on another detour!
This is not my first go-round with Velcro. It actually takes color pretty well. (At least if you are using my beloved Paintstiks.)
I opened my box of matte colors, and found a couple of colors that were close to the color of the strapping. In this case, Turquoise mixed with Teal Blue made for an excellent match.
Using a short-bristle brush, I worked the Paintstik color into both sides of the Velcro. It's a bit tricky on the "hook" side, but with a bit of patience, it works just fine. I wasn't worried about making the color perfectly even. I just wanted the Velcro to blend with the strapping on my bag.
Ah, that looked much better. That Custom Color Velcro looks soooo much better than white!
At this point, I Should Have Allowed The Paint To Dry Overnight. But… that would require patience, right? (Have you figured out that I am not the most patient person in the world?)
I wiped the Velcro pieces with a piece of scrap fabric to remove any excess paint, and then stitched them to the bag and strap without incident. If this had been a lighter color background, I probably would have been more patient. (At this point in the game, paint smudges would have made me a very unhappy sewist.)
Custom Color Velcro may seem like one detail too many when you're making a bag, but it's the little things that make a difference. If I had left the Velcro "white," that little detail would have distracted me every time I used the bag. Was it worth the 20 minute detour? Yes, yes, yes!
[Tweet "Custom Color Velcro may seem like one detail too many, but it's the little things that make a difference."]
Resources
If you are looking for Paintstiks and brushes, click over to the Products I Use page for links to several independent fabric art stores.
The Urban Computer Satchel pattern is from Among Brenda's Quilts.
And if you don't want to sew, you can purchase one of Brenda's beautiful Designer Bags that is very similar to this pattern.
Your Turn
Have you ever painted Velcro to match your project? What kind of paint do you use? Leave a comment below. I love it when you share your fabric art tricks!