Clay Prints with Zahava Sherez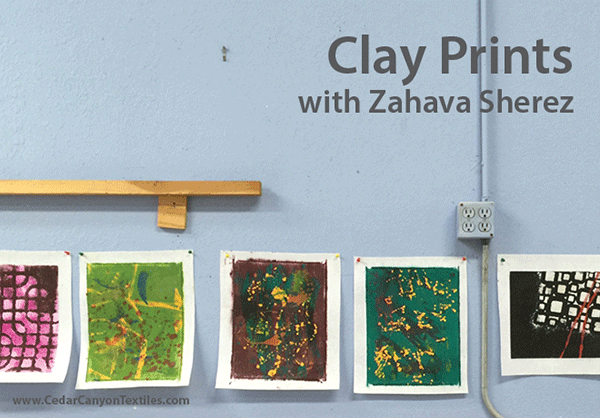 As a teacher and a Creative Mentor, I'm always encouraging you to Try Something New. And you know what? It's good for me to take a dose of my own medicine! So…
On a recent "sisters" trip to California, I arranged a private class with Oakland artist Zahava Sherez. I met Zahava during my travels to Mexico last year, and was more than a bit intrigued when she described the fabric monoprints she made with clay.
[Tweet "After a day in the studio, Clay Prints on Fabric finally makes sense."]
I knew I was never going to understand Zahava's printing method without actually doing it myself, so my quest to learn about Clay Prints turned into a Sisters Play Day in Zahava's studio.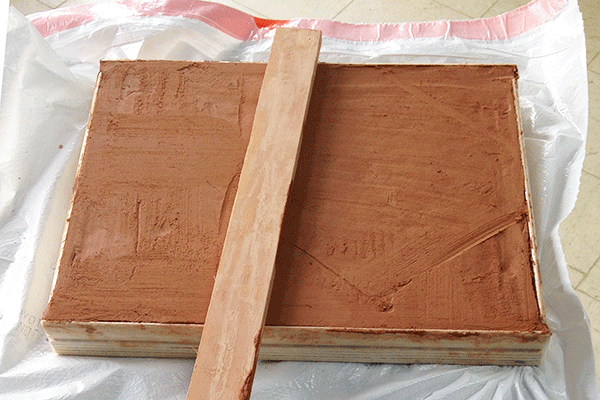 Zahava did some of the heavy lifting for us by adding clay to these wooden trays. The clay (called a matrix) is essentially the print plate for this technique developed by Mitch Lyons.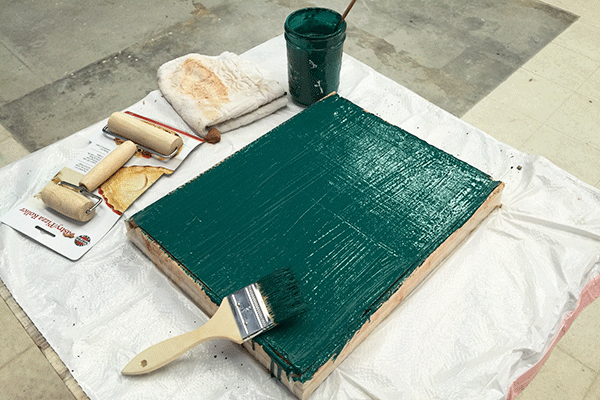 All of the colors/pigments are mixed into a clay slip and applied to the matrix. It's much like working with a thick paint, but the colors are suspended in the clay slip instead of oil or acrylic.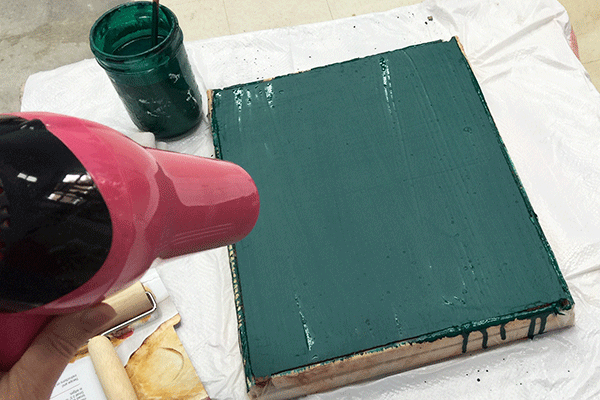 We used hair dryers between layers of color. The whole process was a dance to get the surface dry enough, but not too dry. And, of course, that's a balance that comes with practice.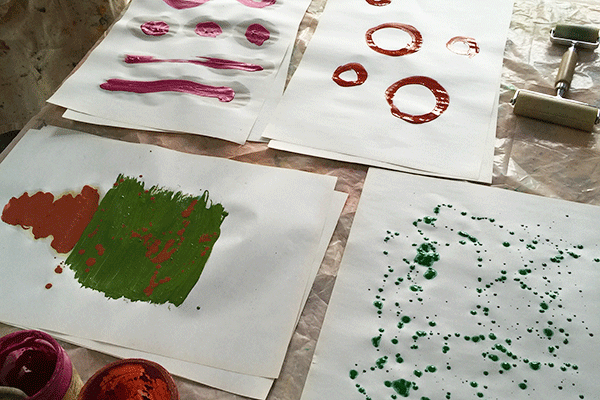 We transferred images from newsprint to the clay matrix for our first set of prints.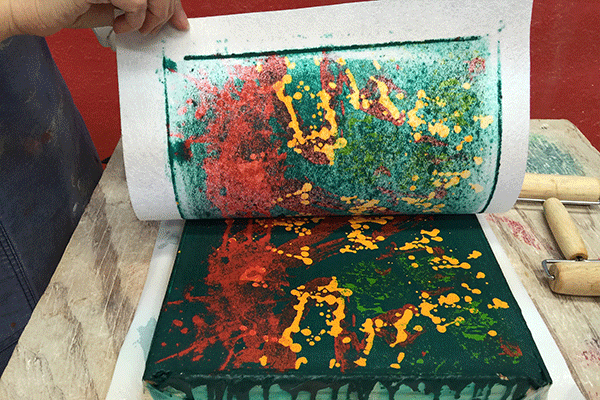 The printing process itself was quite interesting. We placed a piece of fibrous material over the matrix and got busy with our high-tech pizza rollers, misting the surfaces with a fine spritz of water as we worked.
If the surface is too dry, the colors will not transfer to the fabric. If it gets too wet, the colors bleed into one another. There's no Where's Waldo? in this process… More like Where's Goldilocks? and her happy medium of Just Right!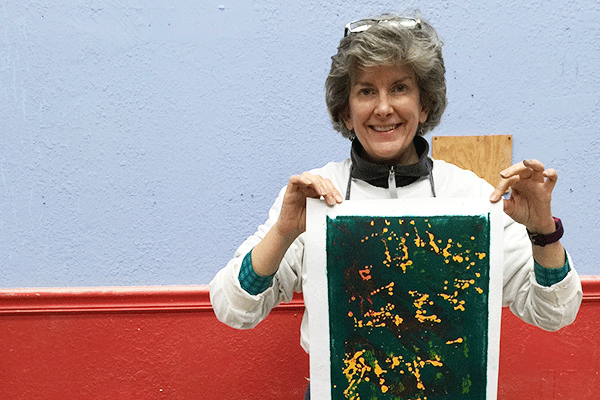 Here I am with my very first print! The colors looked pretty muddy when everything was wet, but they became more distinct as they dried.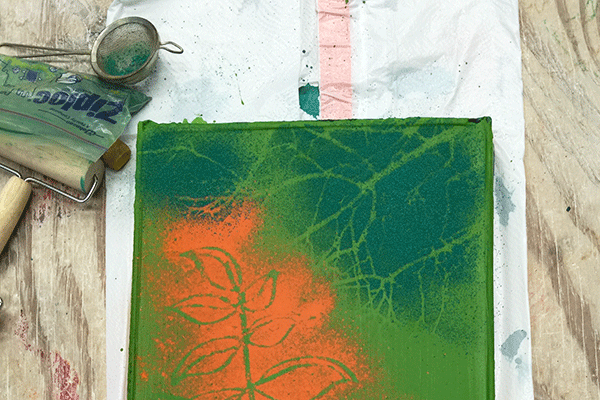 For the second print, I added powdered clay over the top of some stencils, then lifted the stencils off to leave a negative shape. After misting and rolling, the powders became part of the matrix, and then part of the print. Very, very cool!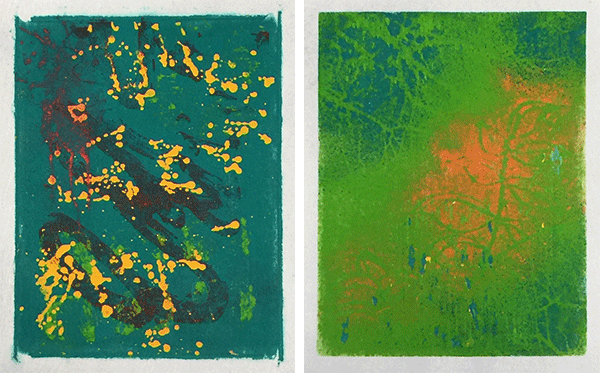 Zahava suggested that we leave our clay prints to dry for a while, then spray them with Thompson's Water Seal. While the prints looks pretty washed out now, she tells me the colors will really pop again after the sealant is added. And the sealant will bind the pigments to the base fabric.
[Tweet "An adventure into Clay Printing opens new possibilities for fabric art."]
And then… the sky's the limit. The fabric we used for the prints is similar in weight to Timtex, but not quite as soft. I'm anxious to give this process a try with different stabilizers from the sewing and quilting world to see how they stand up to this Clay Print process.
A special thanks to Zahava Sherez for providing a wonderful play day for me and my sisters. We had an amazing time, expanded our "fabric art" horizons, and decided that Sister Play Days will be a part of our future visits whenever possible!
Your Turn
When was the last time you scheduled an art play day for yourself? Did you do something totally new and different? Did it give you that "knock upside the head" that makes you view your own work differently?
Do tell! I love to hear about your creative adventures.