A Bit of Play with Kaleido-Designs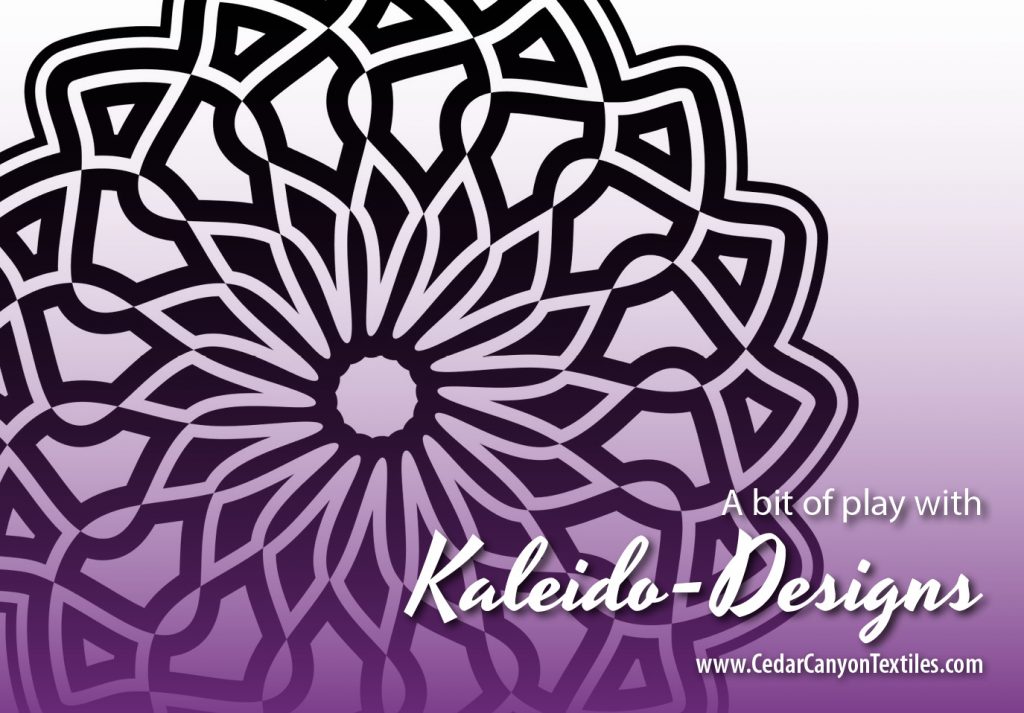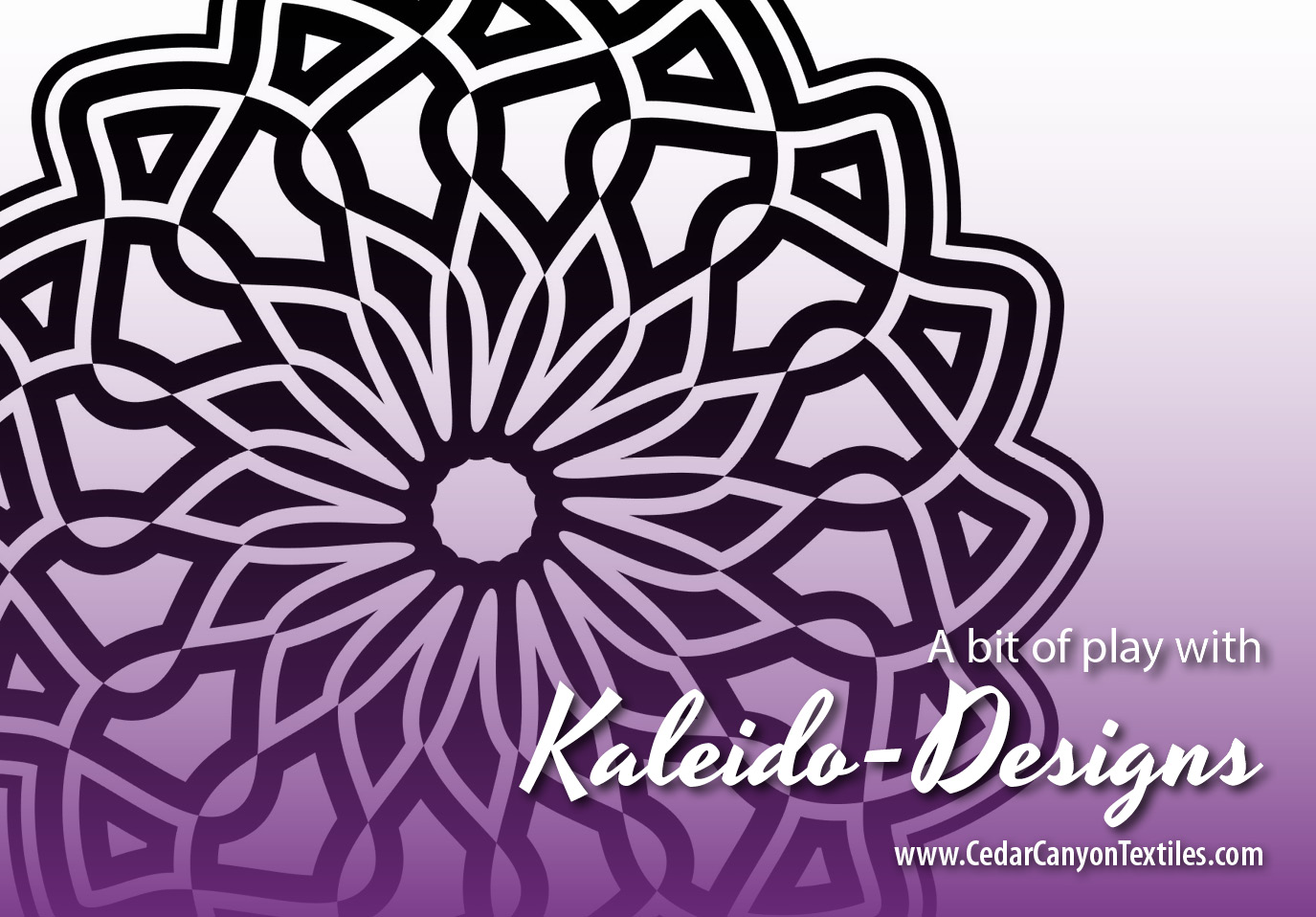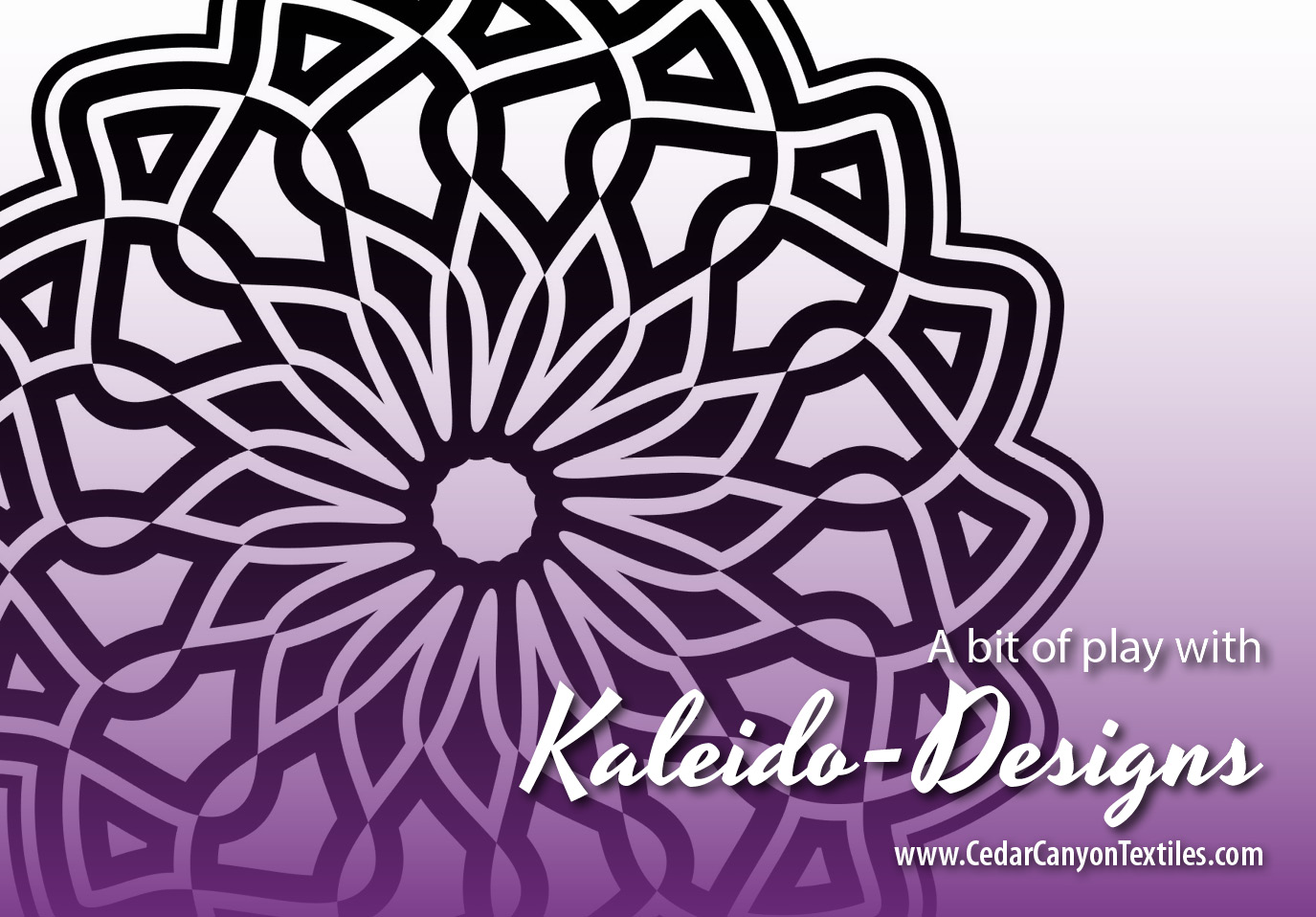 There's nothing like teaching to set a person's mind to learning something properly. With my classes at the All Things Silhouette conference coming up, I've been doing a lot of playing with a concept I call Kaleido-Designs.
I'm having tons of fun with this. When I designed the Kaleidoscope Rubbing Plates, I did the doodles and my graphic artist turned them into designs that worked. Now, with Silhouette Studio in my toolbox, I can make the designs myself!
This post is going to be a little on the techie side, but if you're curious about how folks create those cool designs you like so much, read on!
The key to the lock for making Kaleido-Designs is a little thing called the Center of Rotation. When you draw a shape, the center of rotation is in, well, the center of the shape! But… you can pull the center of rotation to a new location inside or outside the shape and use that to your advantage. (That black circle with the crossed lines in the middle is the Center of Rotation.)
The next step is to use the tools in the Replicate panel to create a circular pattern. You can evenly rotate as many copies of the shape as you want with just a tiny bit of math. In this case, I rotated 15 copies (for a total of 16) by 22.5 degrees. (That's 360 degrees divided by 16.)
Oh, I know… you probably don't like math. But one short calculation is not the end of the world. Hang in there with me!
Once you have a circular pattern, it's time to play with Offsets and Compound Paths. In the photo above, I applied an Internal Offset to add new shapes inside the original shapes. Then I selected the whole batch of shapes and turned them into a Compound Path.
This Compound Path thing is a little hard to get my head around. Let's just say that the software takes all the shapes that are selected and turns them into one coherent shape instead of treating them as a bunch of individual shapes. (I know there is a more elegant way to describe this, but I'm still working on that!)
At this point, it's all play. I added an External Offset to create more shapes. Such fun!
This process can go on and on. Sometimes you need to turn everything into a Compound Path and then apply an offset. Sometimes you need to Release the Compound Path and apply the offset to a single shape instead of to everything. It can be tricky to recreate a design without taking very careful notes, but it's lots of fun!
I love seeing what happens when I add color to a design. When I get to a point that I'm happy with, I turn the whole shootin' match into a Compound Path and then pick a fill color. Ta da! A fantastic Kaleido-Design!
The cool thing here is that the software adds color to alternating design elements –– perfect for turning designs into Renegade Stencils for painting on fabric!
This is one of the designs I created during my play day. I cut a Renegade Stencil from adhesive back vinyl and peeled up the extra vinyl (that's called "weeding") where I want to add paint. I don't normally cut stencils from brightly colored vinyl, but I wanted this for a sample in my classroom.
Finally, I cut a second Renegade Stencil from medium gray vinyl. (It's soooo much easier to use gray for painting!) After weeding the excess vinyl away, I used transfer tape to move the stencil from the backing paper to a piece of batik fabric – and I'm ready to paint.
Your Turn
So, what do you think of this Kaleido-Designs idea? Do you like the idea of creating your own Kaleidoscope-like designs? Leave a comment below. I'd love to hear your thoughts.