A Special Sofa for my Castle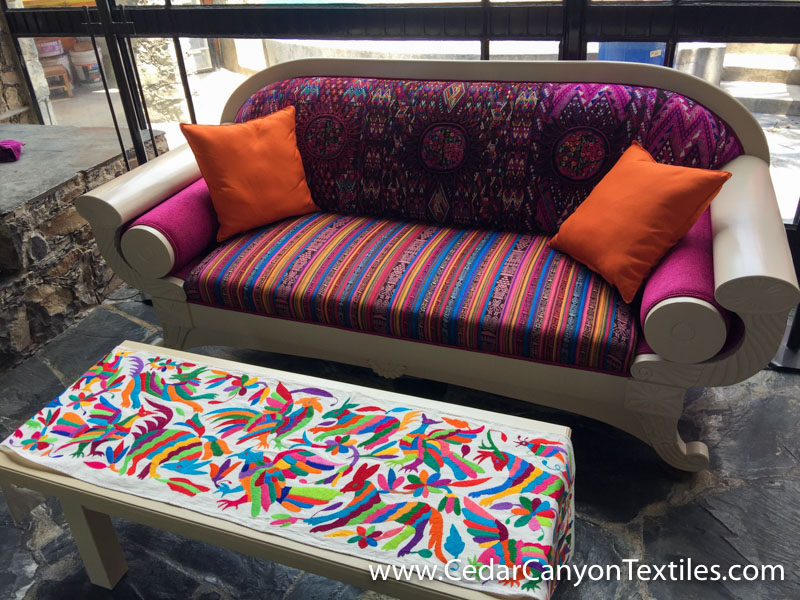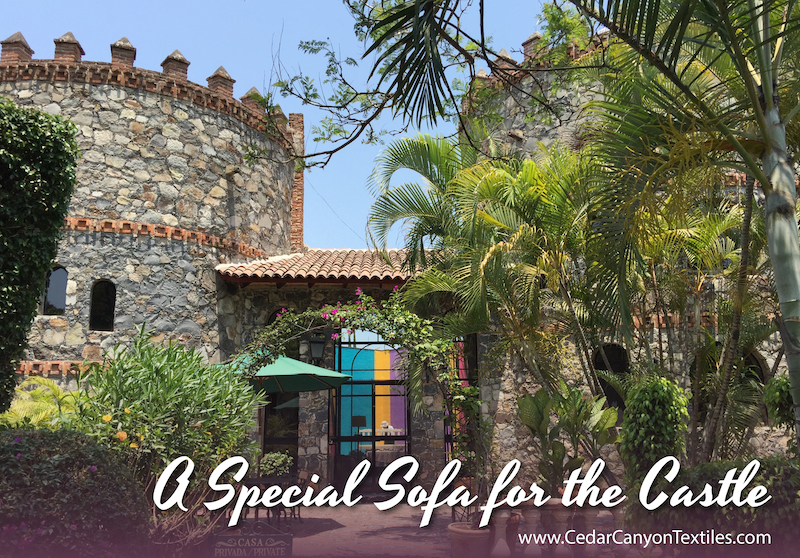 When I purchased a home in Mexico, I didn't just purchase a home. Nope! True to my overly vivid imagination, I bought myself a castle. And, of course, not just any old sofa belongs in the living room of a castle –– only a very special sofa will do!
When the hotel in our compound changed hands last year, I decided that I wanted a piece of the old "QQ" — the way I remembered it — before the new owners took over. This sofa was in the owner's apartment. It was a piece she didn't ship home to Australia.
The upholstery was done in huipiles (traditional blouses) from Guatemala or southern Mexico. Clearly, they had seen their better days and the entire piece needed to be rebuilt. But, the the "bones" of the sofa were great, and I knew it could be transformed into a Very Special Sofa.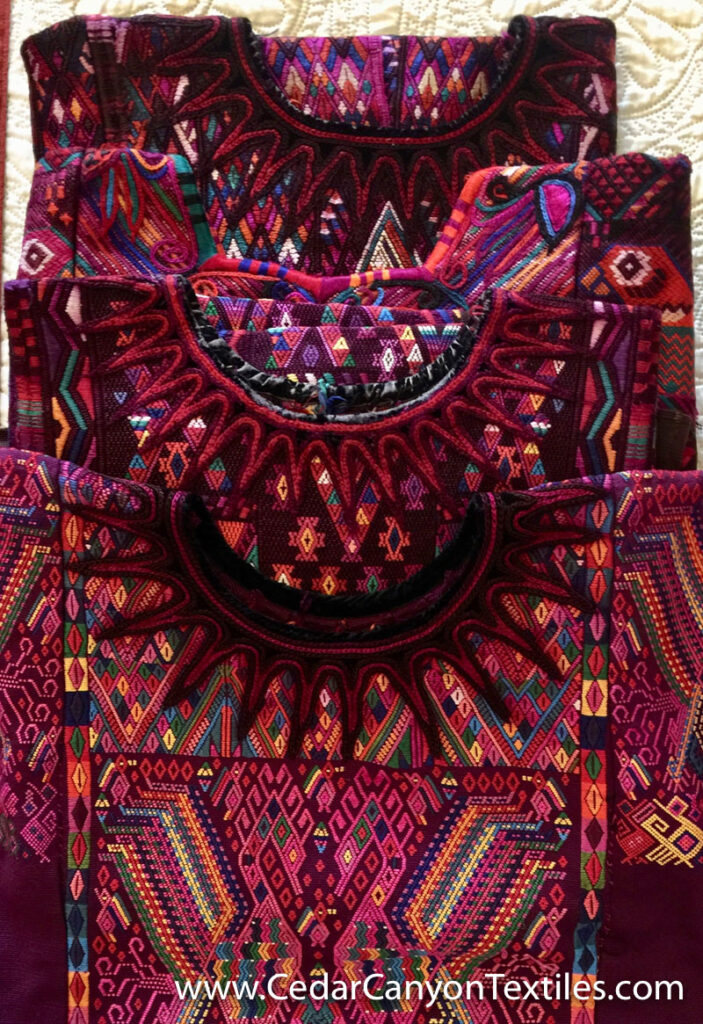 During my trip to Guatemala at the beginning of this year, I purchased a number of vintage huipiles from the Chichicastenango area. I just loved the vibrant tones and the geometric patterns.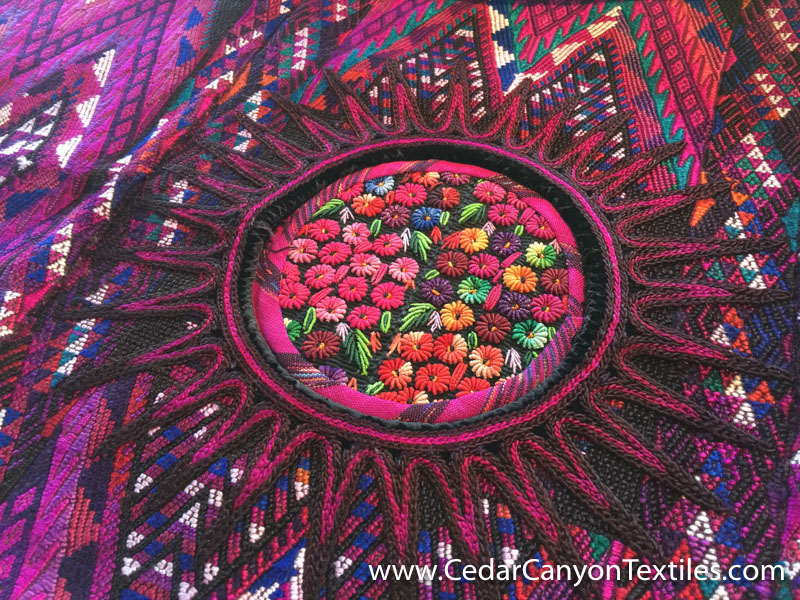 In a previous post, I told you about my adventure filling the (neck) holes in three of the huipiles. You can read that post here.
A Very Special Sofa!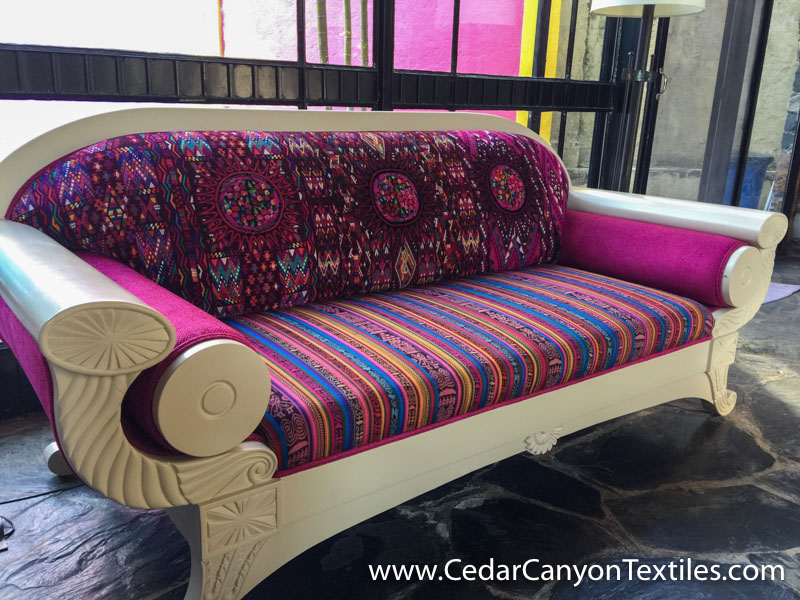 As you can see, the "new" sofa has a totally new look. The back is covered with three huipiles. The seat is covered in Corte, which was worn as a skirt. For the rest of the sofa, I chose a vibrant pink that would make the Guatemalan ladies proud. Isn't she beautiful!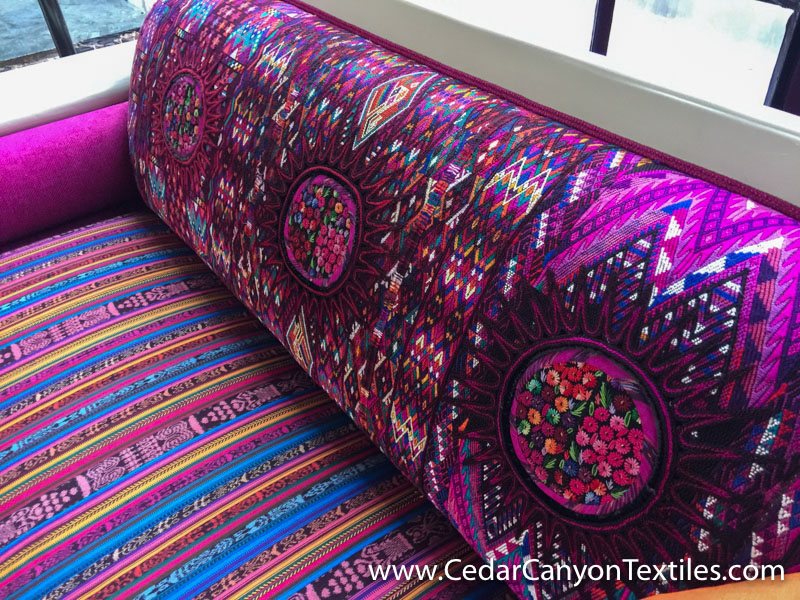 After three years of make-do furniture in our living room, I finally have a special sofa that is fit for a castle. And why not? It's so much better than buying textiles on a trip and then having sit in the closet for the new few decades. (And I hate to admit that has happened to earlier purchases!)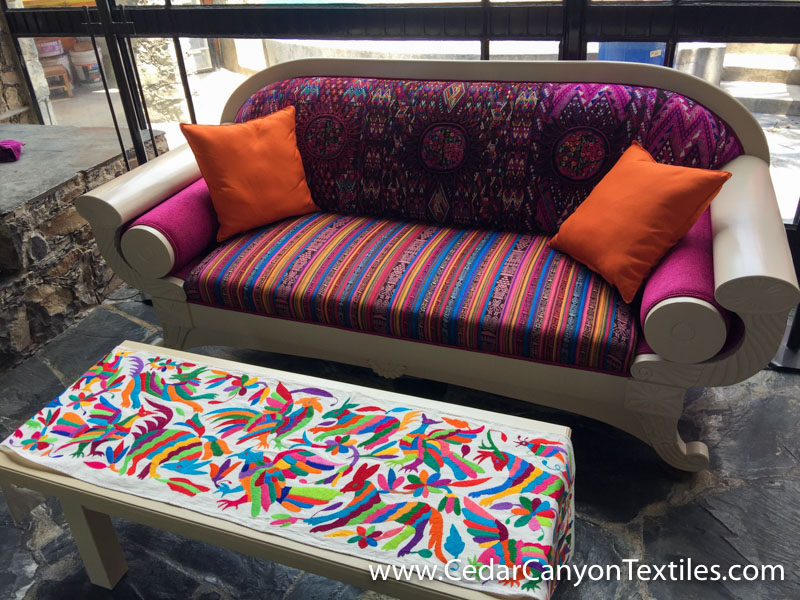 To compliment the sofa, I pulled out a long runner of Otomi Embroidery that I purchased at the annual Chapala art fair. (You can read about that style of embroidery here.)
Yes, that's a whole lot of pattern and color in a small space, but the Guatemalan women would be totally content. For them, there is no such thing as "moderation" in textiles!
Thanks for reading
Thanks for reading. Your attention is the greatest gift you can give to a writer. I appreciate the invitation to be a small part of your creative world and hope you enjoy this little story.
If you'd like to join the conversation, leave a comment below.